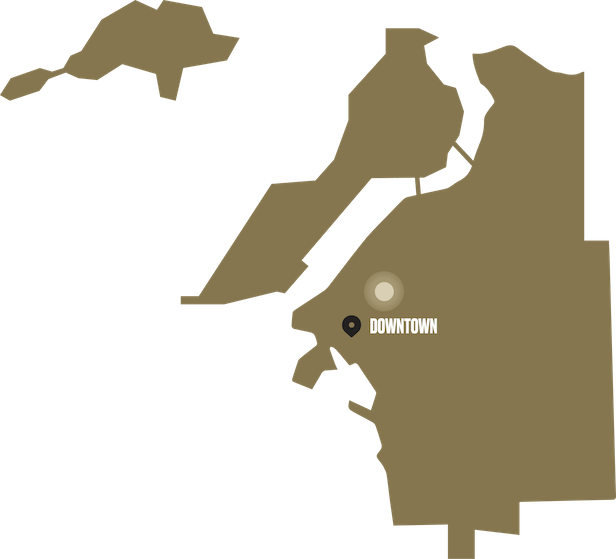 The heart of Fremantle in the square originally imagined in 1833 by John Septimus Roe and where the wide blue Western Australian skies meet the architecture of a spirited 19th century gold rush port city, where avenues of Jacaranda trees line the streets and Moreton Bay figs and plane trees create a canopy for an urban room in the heart of the downtown area. THIS IS WALYALUP KOORT.
Walyalup which includes the Fremantle area is a place with 50,000 years of ceremonies, meeting, cultural practices and trading history. Koort translates to 'heart' in the language of the Whadjuk people of the larger Nyoongar nation.
The town square is where country, culture and community are acknowledged and recognised through community celebrations, festivals and important civic events.
Insiders tip 
Visit the Fremantle Visitor Centre for local information and tips on things to do while you are in Fremantle. 
It's seen local businessman Arthur Grady return home in 1925 after completing the first lap of the Australian continent on a motorcycle. Where a bronze sculpture of artist Pietro Porcelli stands ready to capture your likeness, Air CommodoreSir Hughie Edwards stands hands on hips as a knight of the realm and ex Australian Prime Minister John Curtin makes his point brandishing the latest news.
Fremantle Town Hall stands tall in the square with a 32 metre clocktower and picturesque roofscape of turrets in the Victorian Free Classical style.
Fremantle Visitor Centre in Walyalup Civic Centre is a natural point zero to begin exploring the city.
Explore FOMO, pull up a stool for a counter meal and a cold beer at the 'Fed', a traditional Aussie pub, browse independent retail stores found in the beautifully restored Manning Buildings that extend over a city block along William Street through to Market and High Streets.
There are no modern skyscrapers in sight in Fremantle's town square, it's a place of a human scale where friends gather, city workers emerge and children play.
Getting here
Walyalup Koort is a 5 minute walk from Fremantle Bus & Train Station. Head south along Market Street and turn left at High Street Mall. The closest car park is at FOMO on Henderson Street.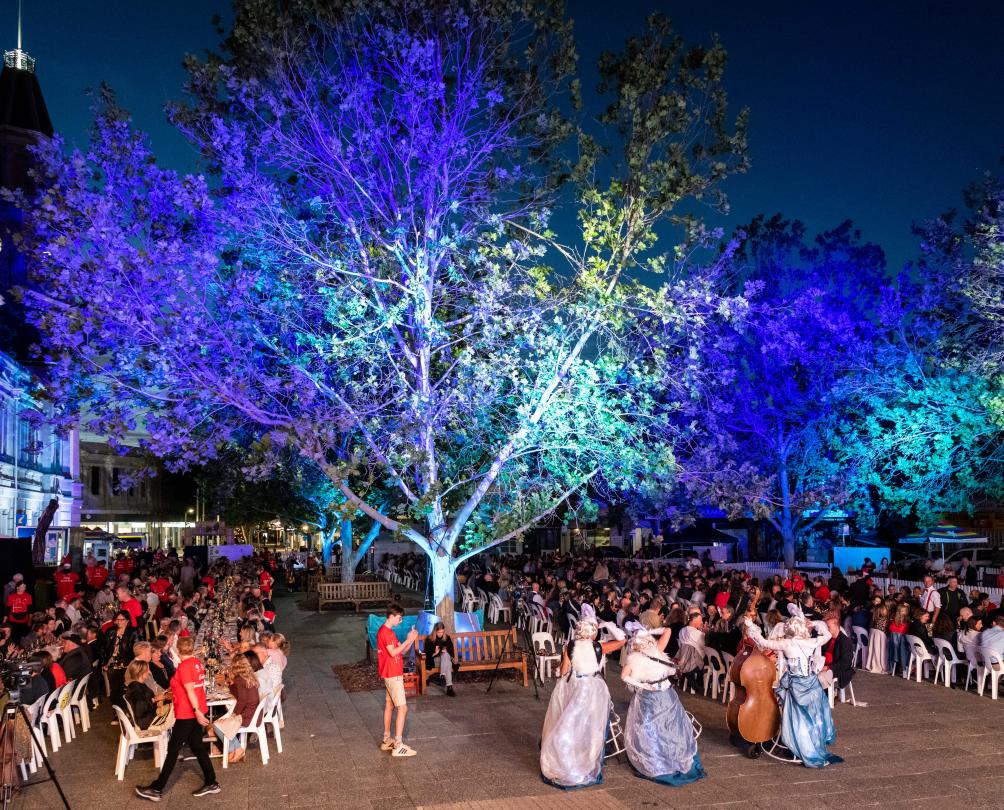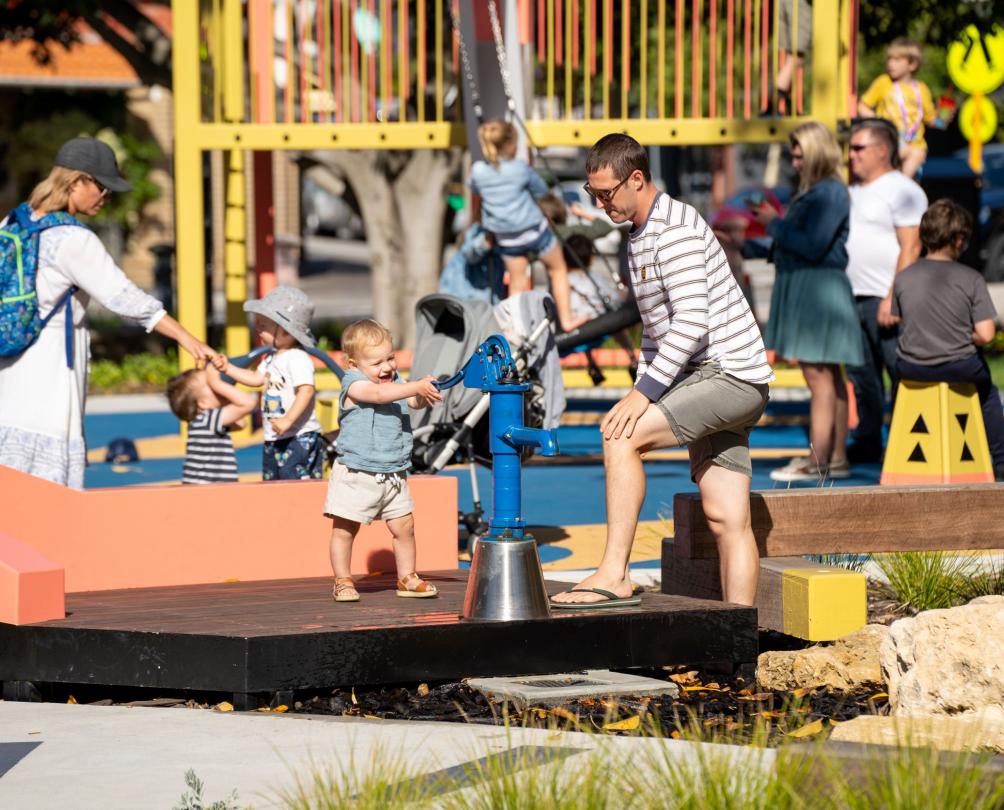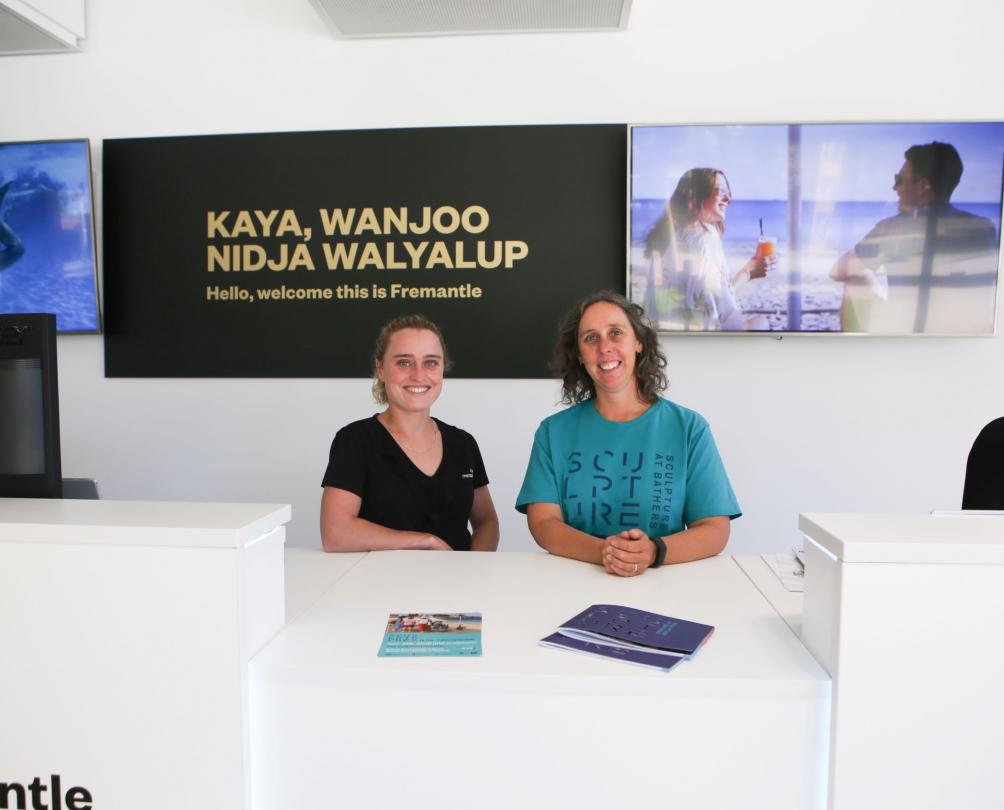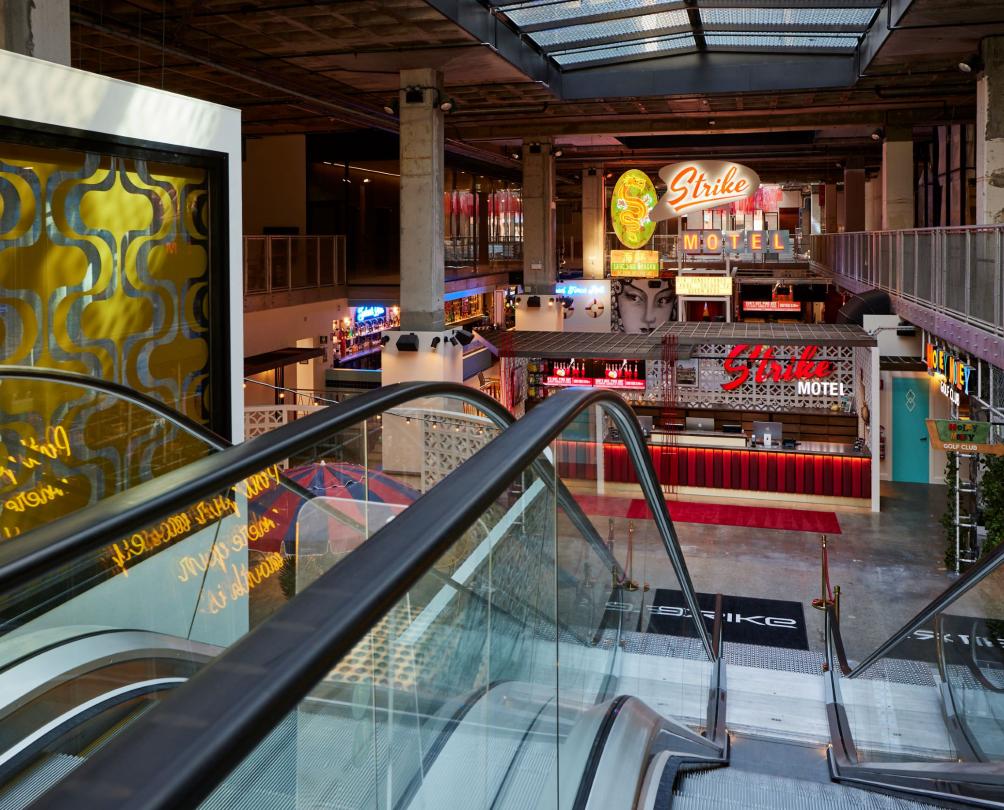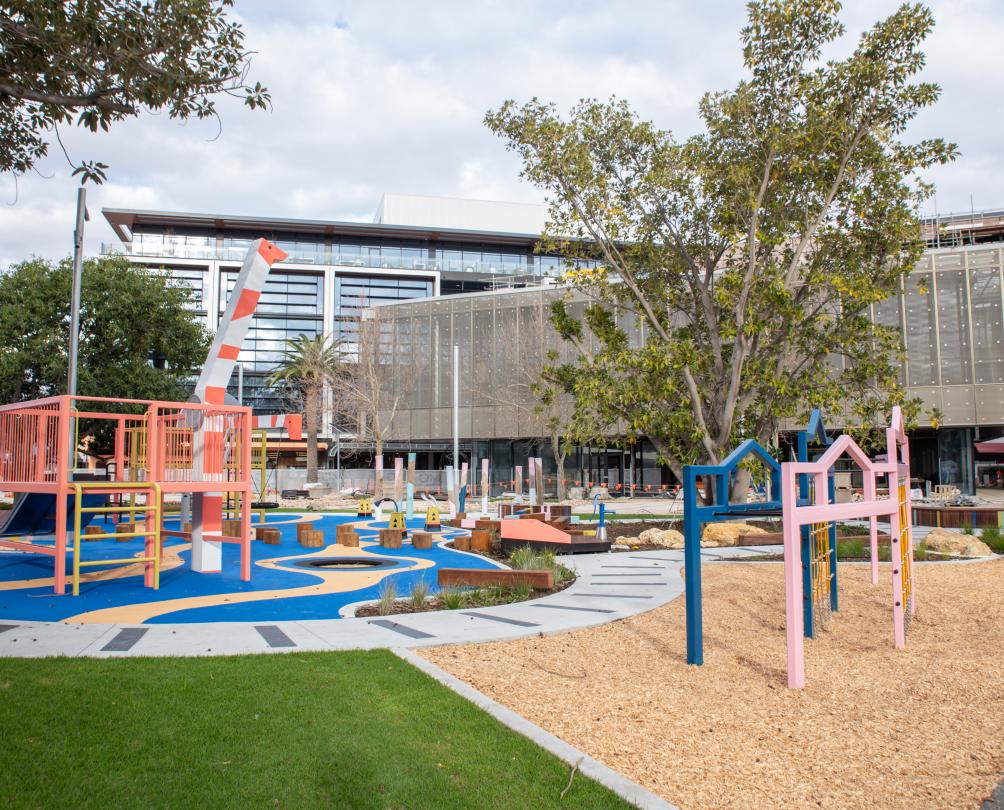 Nearby
Melts gourmet toastie bar