Playgrounds and Parks
29 June 2021
Fremantle has over 70 parks and reserves across the city and surrounds. Many are walking distance from Downtown, while others are just a short bus, train or cycle away.
Sporting reserves and playgrounds are sure to please the more active types, while native bushland, beach parks and outdoor spaces, with incredible views, bring peace and wonder to spirit and soul.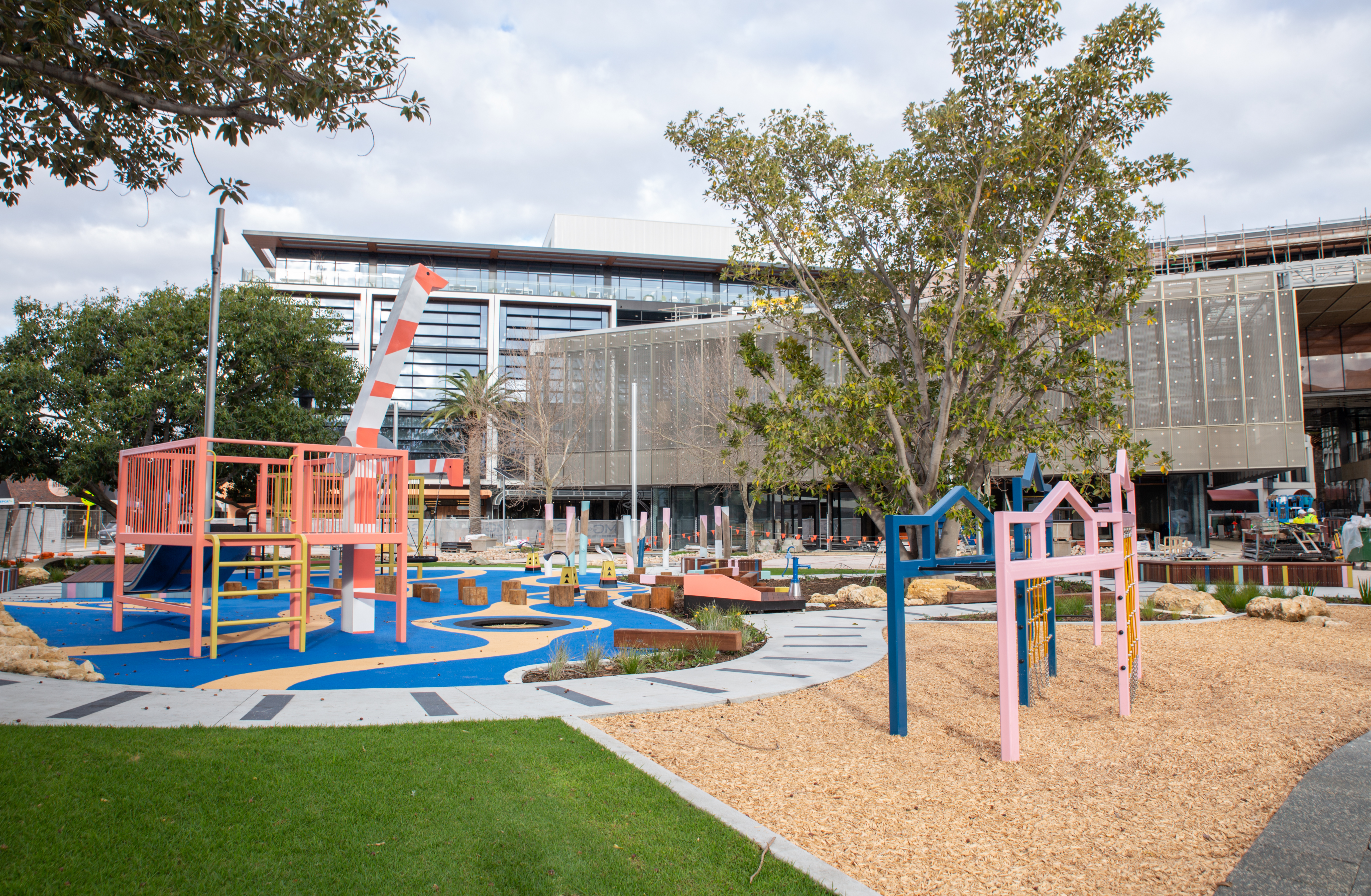 The Esplanade Youth Plaza and Reserve (Marine Terrace)
Set under the shade of about 100 mature Norfolk Island Pines, this family-friendly open space has plenty of grassed area for picnicking or kicking a ball. For skateboarders, BMX and scooter riders don't miss the Esplanade Youth Plaza, Fremantle's world-class skate park. The nearby playground is great for young climbers too!
Walyalup Koort Playground (Queen Street)
The colourful new Walyalup Koort playground opens in November 2021 in Fremantle's Downtown. The new Fremantle-themed adventure playground takes inspiration from the port city's industrial history, unique culture and close links with nature. Featuring cranes, bridges, train tracks and shipping containers, it also incorporates natural elements including water, trees and tactile nature play elements. Toddlers through to primary school aged children will delight in this space. 
Monument Hill Memorial and Reserve (High Street)
Located at the top of the hill on High Street (east of the city centre), this 4.45-ha public reserve houses the city's war memorials. With well maintained lawns and beautiful rose gardens, the reserve offers sweeping views of Fremantle, the harbour and Garden Island. Enjoy a picnic and watch the sunset over the ocean from this special vantage point.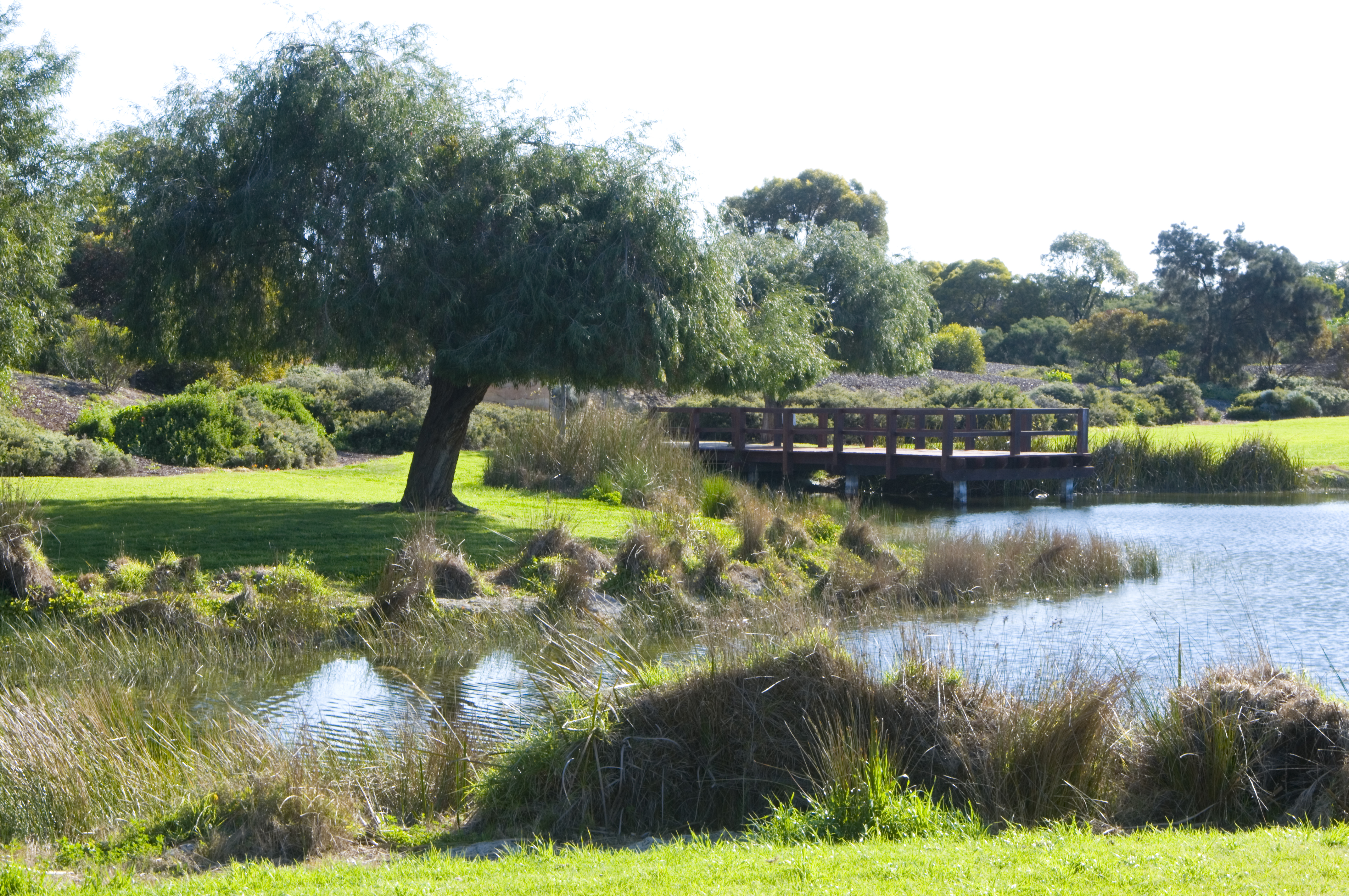 Tuckfield Oval Playground (Tuckfield Street)
In the East End and a little further north is this fabulous nature playground overlooking the Rainbow, Fremantle and the Swan River. Featuring a vast array of things to climb and swing on, and a grassed area for picnics, this is a favourite spot for families.
Booyeembara Park (Montreal and Stevens Street)
Affectionately nicknamed 'Boo Park' by locals, this beautiful park has open space, bushland, walking trails and a lake with various forms of birdlife. There's a skate park for riding bikes, boards and scooters, a quirky playground featuring swings and musical instruments, nature play, and barbecue and toilet facilities. 
Other great parks around Fremantle include Fremantle Park (Ellen Street), Frank Gibson Park (Forest Street and Wilkinson Street), Horrie Long Reserve (Holland and Amherst Street), Stevens Reserve (Swanbourne Street) and Princess May Park (Cantonment Street).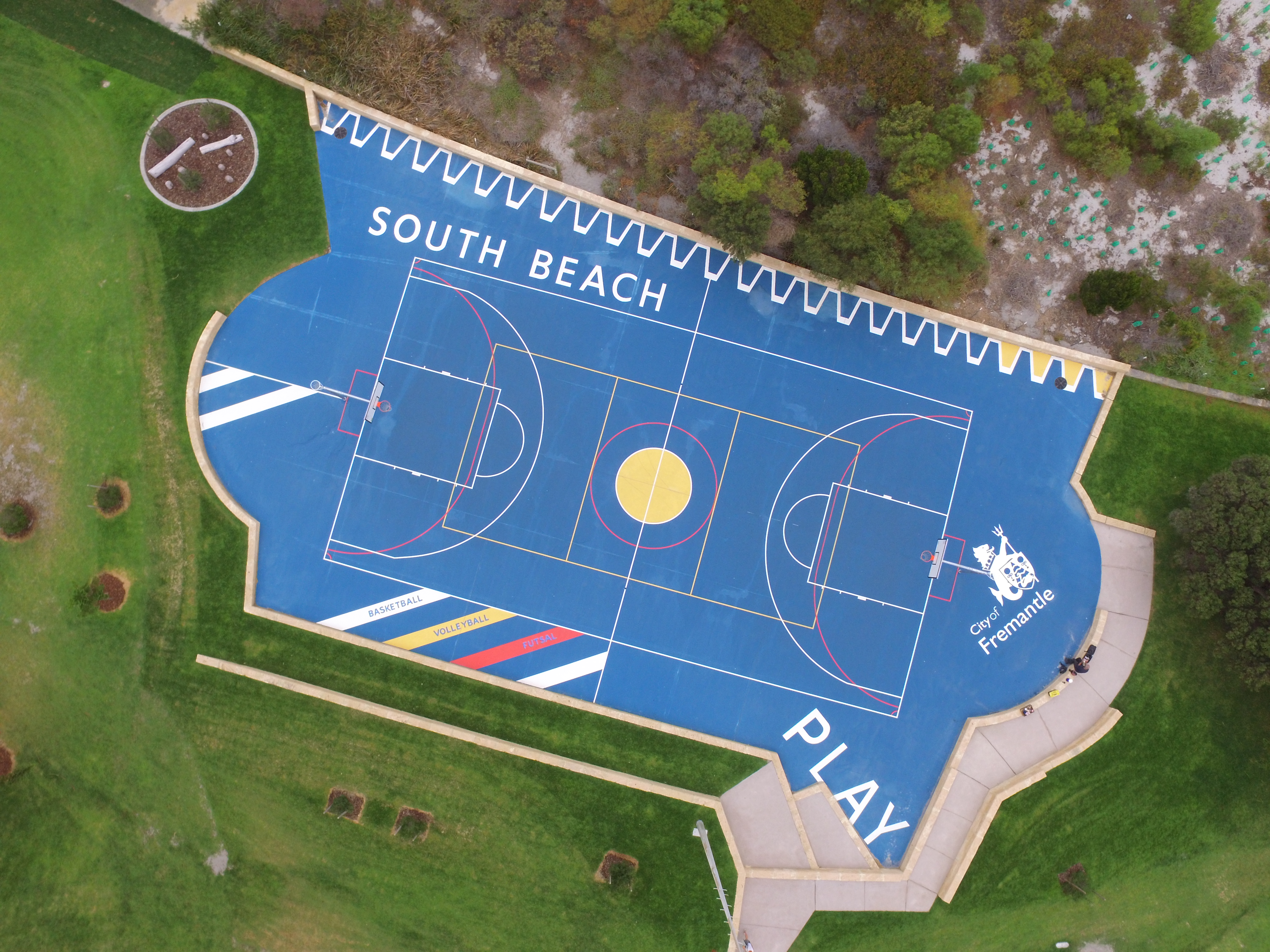 South Beach Foreshore and Playground (Ocean Drive, off South Terrace)
Parallel to South Beach, this huge, grassed area is a popular spot for families to enjoy a picnic or throw a frisbee. There are multiple barbecues, shady spots and gazebos to take shelter in after taking a dip. There's a basketball court and a brilliant pirate playground where you can walk the plank and climb the mast. 
Other notable parks in South Freo include Parmelia Park (Chester Street) and Lillydale Park (Dale Street).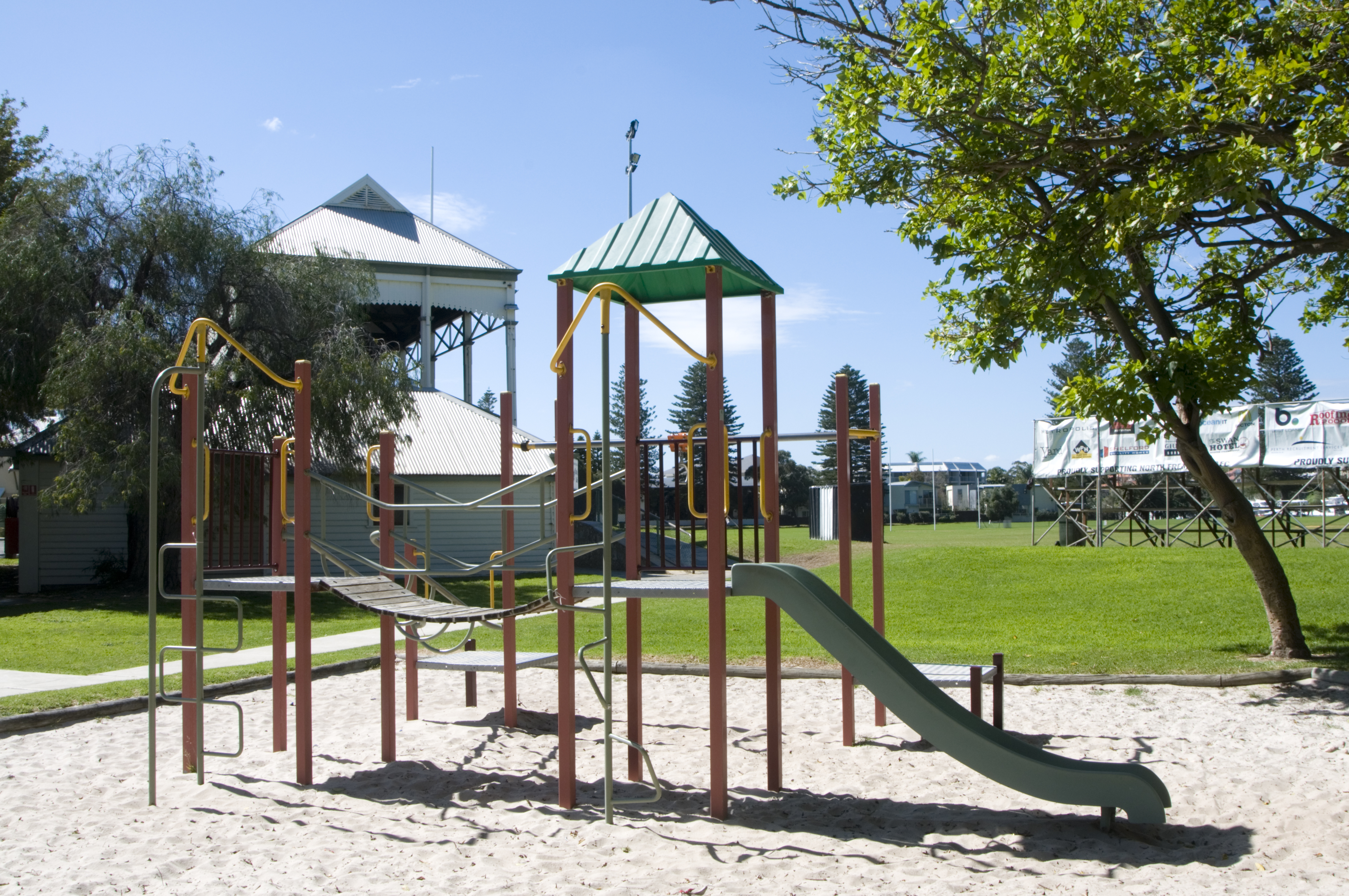 Leighton Beach Foreshore (Leighton Beach Boulevarde)
Overlooking stunning Leighton Beach this simple grass area is located next to The Orange Box café. There are electric barbecues and a pathway for scooters and bikes. Chat to the staff at The Orange Box who loan out giant games to play in the park.
Gordon Dedman Park (Thompson Road)
This pleasant, grassed and tree-lined park adjacent to the bowling club includes a playground, basketball court and mini skate bowl for small scooters and bikes. 
Gilbert Fraser Reserve and Grandstand (John Street)
Situated in a beautiful part of the world, with a playground, oval and close to the stunning Swan River, Gilbert Fraser is an interesting sporting landmark to take in. The recreation area has been used since the early 1900's for football and cricket. The grandstand is a striking example of a pavilion building designed in the Federation Queen Anne style of Architecture. 
Other parks worth a look include Alfred Road Park (Alfred Road), State Engineering Works Park (Foundry Court), and Sorrell Park (Doepel Street).
Secret Finds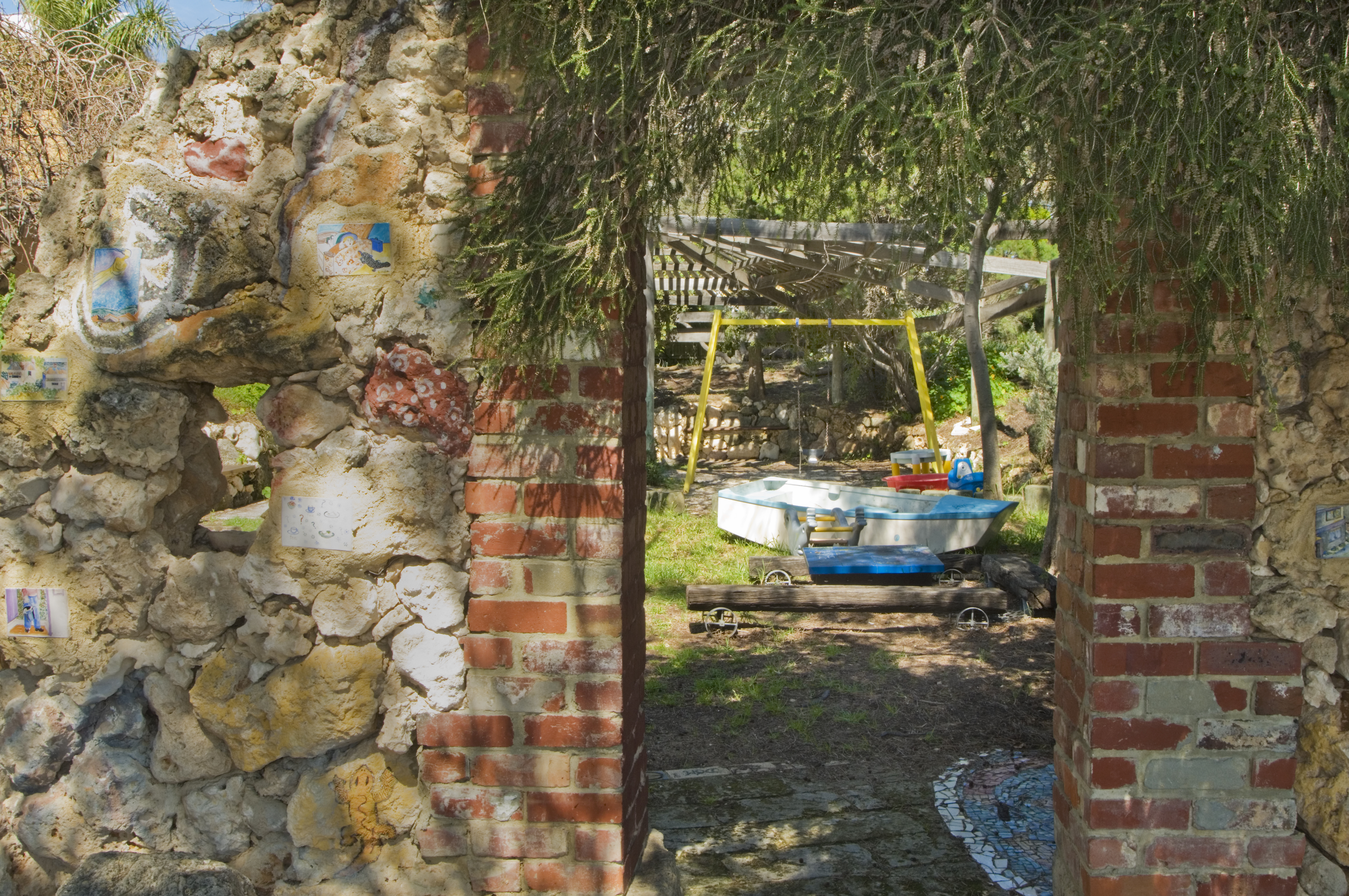 Florence Park (King William Street and Marine Parade) 
This sweet little community park in South Fremantle has a magical feel about it. Perfect for pre-schoolers and young ones, it includes a shaded sandpit and swings.
Hollis Park (Keeling Way)
A hidden treasure tucked away in South Fremantle. A short distance from South Beach, cycle or walk to the park from the beach. You'll be rewarded with grassed open space, a playground and plenty of trees and shaded areas.
Gold Street Park (Francisco Way)
A small, landscaped community park in South Freo; just walk-up Gold Street from South Terrace. Although small, it does have a great swing set for the kids.
Our Park - Everybody's Park (Pearse and Jackson Street)
An interesting hideaway park in North Fremantle next to the railway line. It's shady, there's an eating area built into the trees and a basketball court if you want to shoot some hoops.