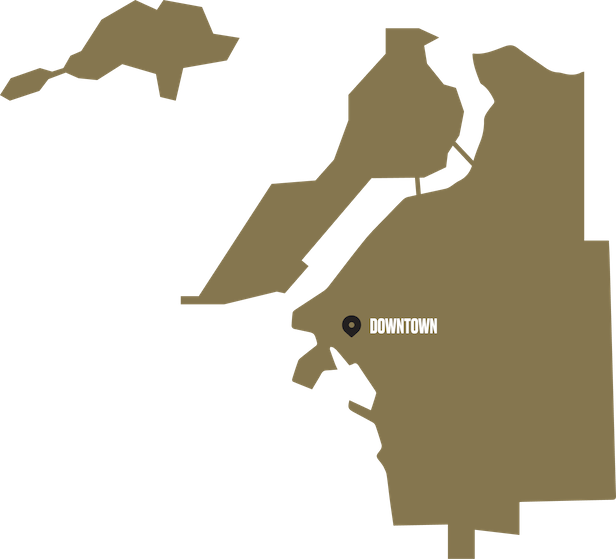 Heritage shopfronts with upstairs offices, warehouses overlooking narrow streets, churches and Victorian sporting pavilions are a reminder of the city's strategic importance during the 19th century gold rush. THIS IS FREMANTLE'S DOWNTOWN. 
The downtown area borders Market Street and the West End heritage precinct, Walyalup Koort, Esplanade Reserve and Fishing Boat Harbour and the southern neighbourhoods including Wray Avenue and South Fremantle.
Visitors, workers, university students and locals arrive into the centre through the beautiful federation classic style arches of Fremantle Bus and Train Station, which opened in 1881, and sits between the Waterfront and the town.
Insiders tip
The first game of badminton ever played in Australia was held in Fremantle at the Artillery Drill Hall, now Freo.Social. You can still see the court markings in the main hall. 
Fremantle Prison, one of eleven historic sites that together form the Australian Convict Sites World Heritage Property sits upon the hill overlooking the town.
Stop a local to hear the story of how JohnButler got his start on an international music career right outside Fremantle Markets. The markets are one of only two surviving municipal market buildings in WA and one of the few in Australia that continues to be used for its original purpose.
Fremantle was the first place in Western Australia to bring alfresco dining into the heart of town at Old Papa's (now Grill'd) on South Terrace now known internationally as the Cappuccino Strip. The original owner, Nunzio Gumina, runs Nunzio's on Essex Street.
Fremantle's reputation for its boutique independent high street shops continues through Downtown. Stores along Market Street, High Street Mall, South Terrace (including South Terrace Piazza) are home to stunning niche store treasures.
Getting here 
Fremantle Bus & Train Station sits at the entrance to the West End heritage precinct and the Downtown area.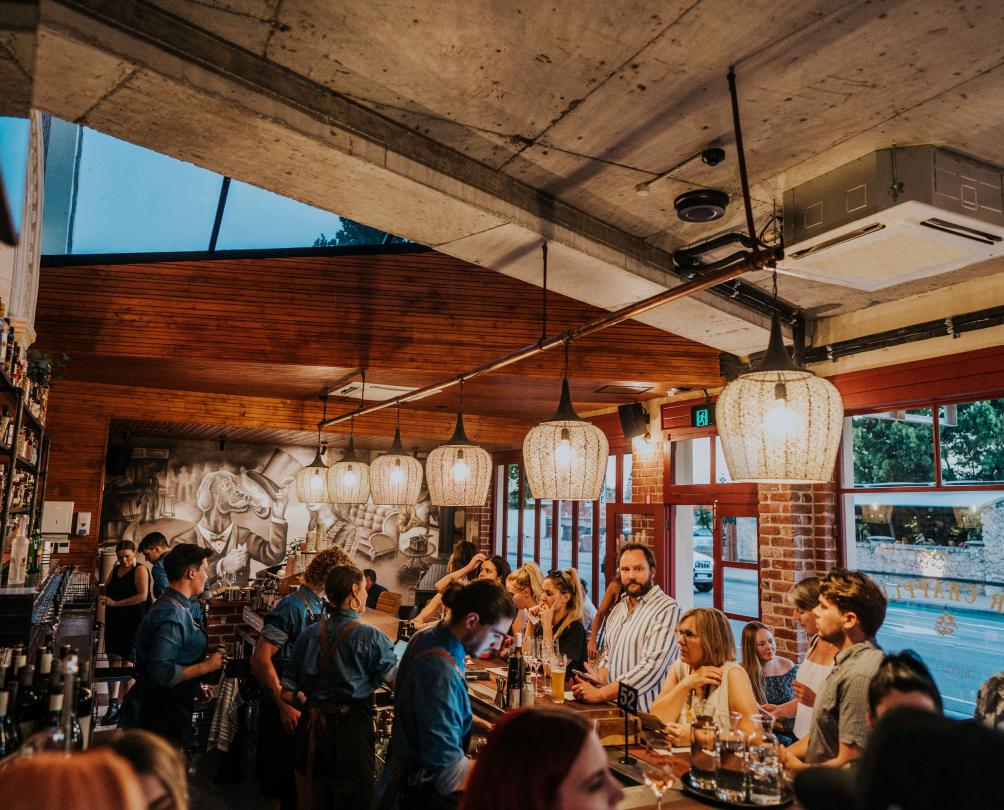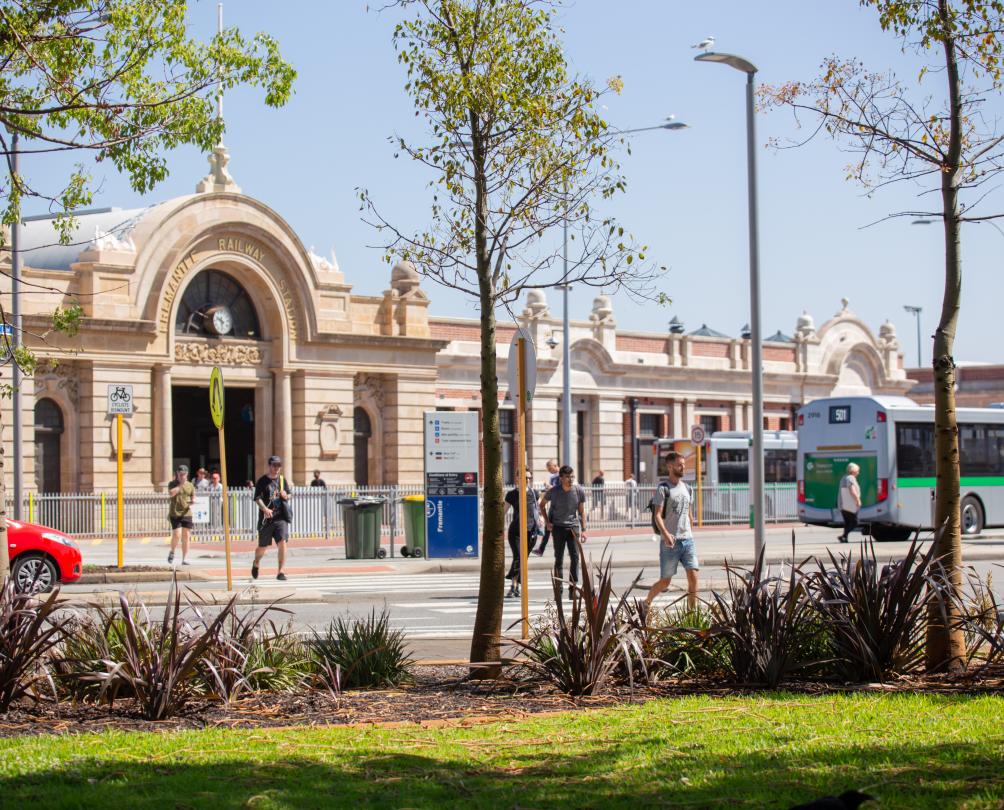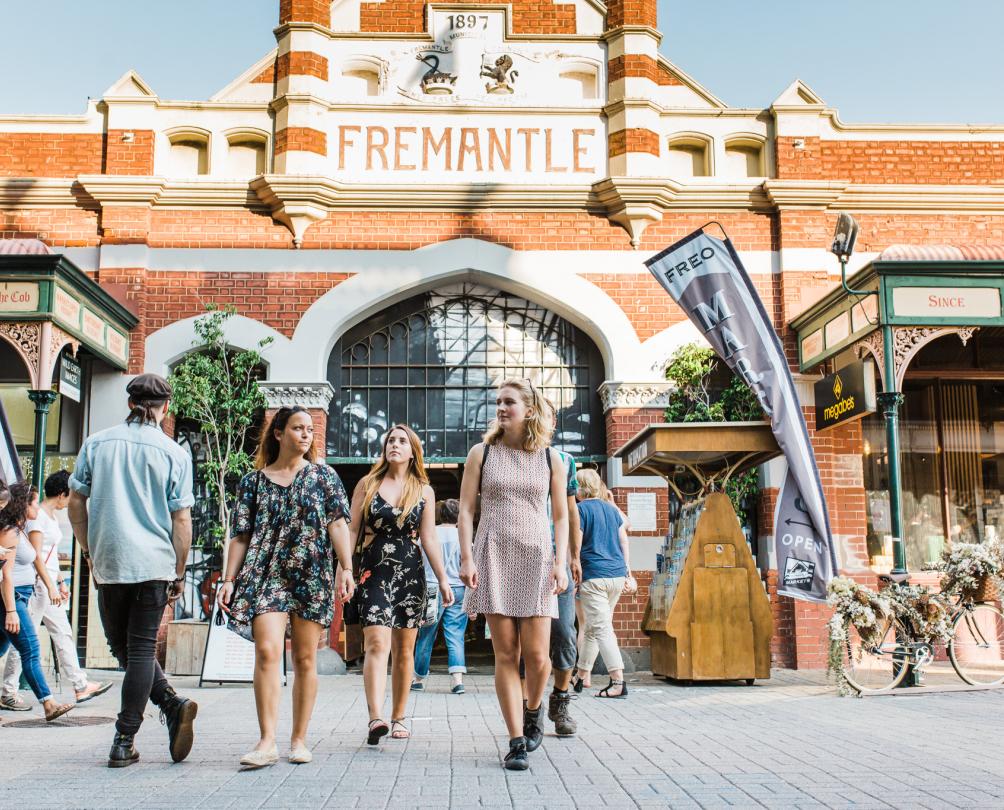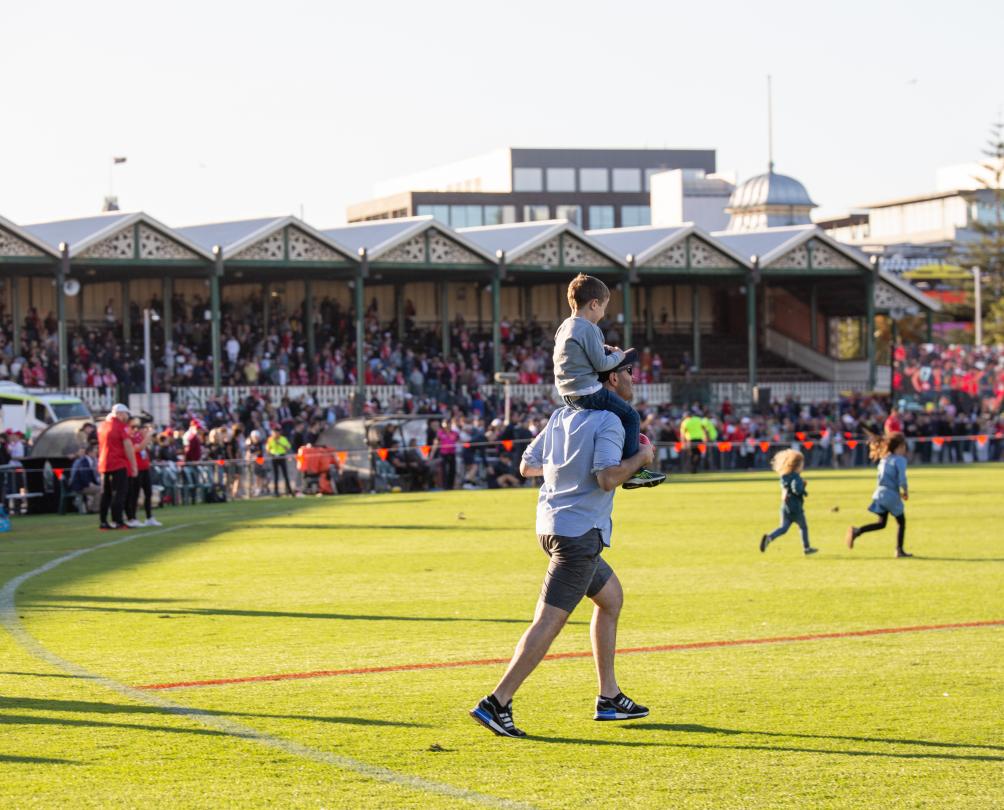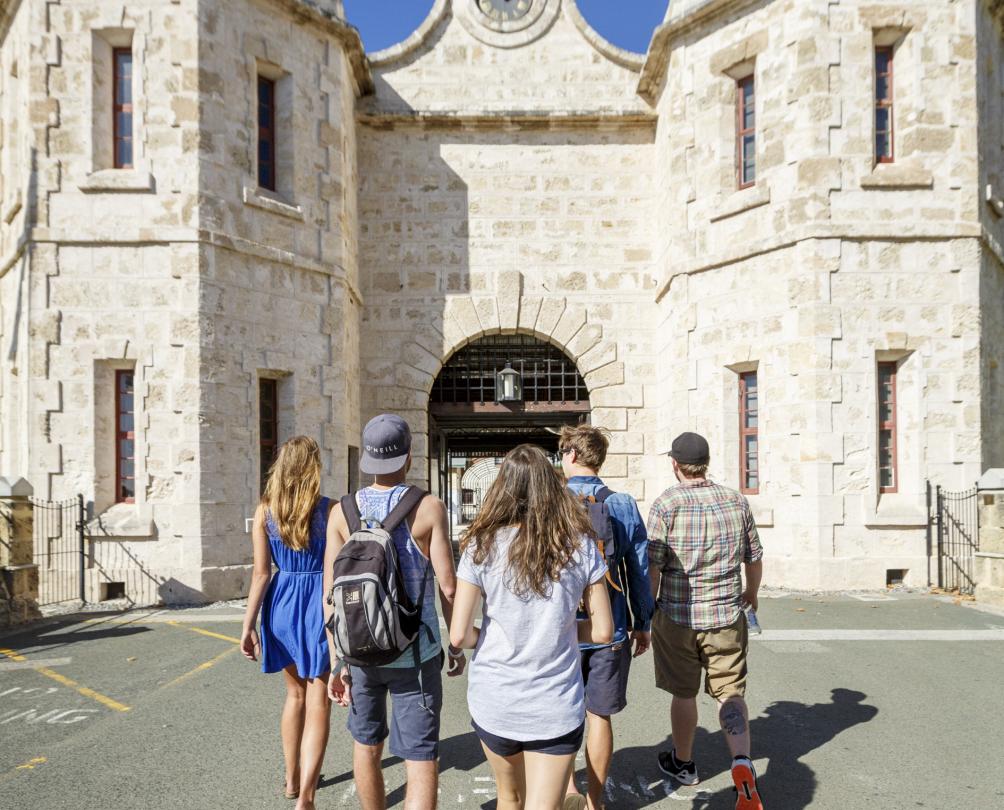 Nearby
Australian Lifestyle Store
Ballers Sports Bar Fremantle
Branka's Crackers Not Nutty
Colourful Living - Home Decor
Creations Jewellery & Designers
Junction Records Fremantle
Love & Thanks - Macrame & Bohemian Jewellery
Lucky Elephant - Fremantle Markets
Spare Parts Puppet Theatre
The Pickled Fairy and Other Myths