Warm and Well
21 July 2022
Need some winter pampering? A bit of a detox? Fremantle has some great wellness options – even by the beach in the rain.
FUN FACT: some of the best ways to stay warm and well in a Fremantle winter involve getting into a swimsuit! Bring your bathers and check out some of the best saunas, soaks, floats and massages in Perth.
Take South Beach Sauna, for instance. The newcomer at South Beach is a Finnish dry sauna that popped up recently just paces from the sea. The only beachside sauna in Perth, it's already a hit with winter beach goers.
Housed in a shipping container, it's like a warm fire on a brisk day. Its timber-lined room has a dry stone heat – the perfect reward for those braving an ocean swim. Book to make it yours for an hour, during which you can dip between warm sauna and chilly sea. The benefits include detoxification, better skin, improved immune function and good old fashioned relaxation. Complimentary tea and camaraderie are on offer, along with whatever spectacle South Beach is showing on the day.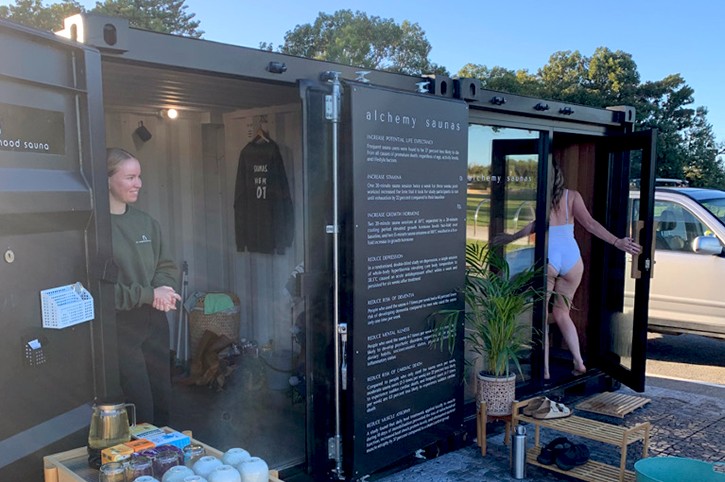 Image: South Beach Sauna, South Fremantle
A different style of sauna – infared – is at The Neighbourhood Sauna on South Terrace. Infared waves raise the body's core temperature from within, so it's not as hot or humid as the Finnish style. In lieu of an ocean dip, you can plunge into an ice bath here. Try the fire and ice package to feel the extremes.
Even Fremantle's winter festival, Ten Nights in Port, is getting in on this action, demonstrating just how much a good soak is part of the local culture. Alongside the music, art and other offerings, Soak and Plunge is an outdoor immersion experience that combines the steamy comforts of a hot bath with the nippy air of winter. Pampering, bubbles and treats are part of the deal for this bathers-on adventure by the ocean. (This event is now sold out.)
There's no need to embrace the elements at Float Fremantle. In fact you won't hear or see anything from outside as you float in a capsule filled with Epsom-infused water the same temperature as your skin. The feeling of weightlessness is said to promote deep relaxation, resetting  the body and helping with the recovery from stress, illness, injury or strenuous exercise. Never done it? Come on in, the water's warm. Bonus: as well as massage, infared sauna is the latest addition to the offering here.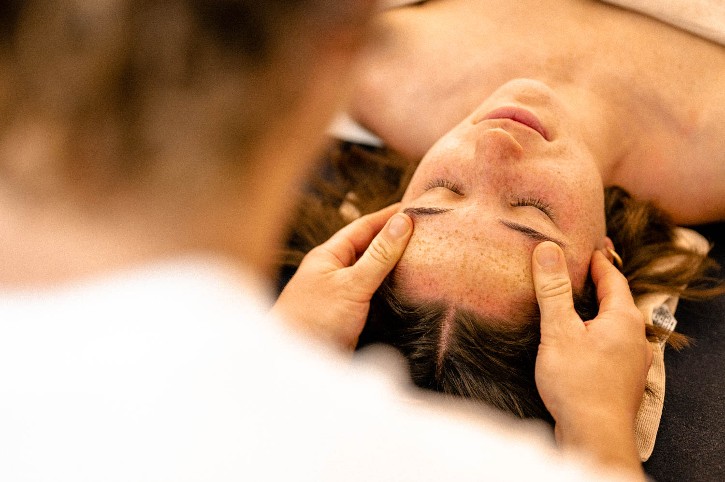 Image: Float Fremantle, East End
Another trusty mid-winter pick-me-up is a massage treatment, and Body Riches has the full range. Choose from remedial, hot stone, aromatherapy, reflexology, and relax into it. You can even book a rose petal spa in the secret Bali garden room.
After a splurge? Consider the day spa treatment. Djurra Lifestyle Salon and Spa brings the full pamper to its offering. Rosemary mint body wrap? Vitamin C immersion facial? Chakra balancing massage? You can do it all here – haircuts, too!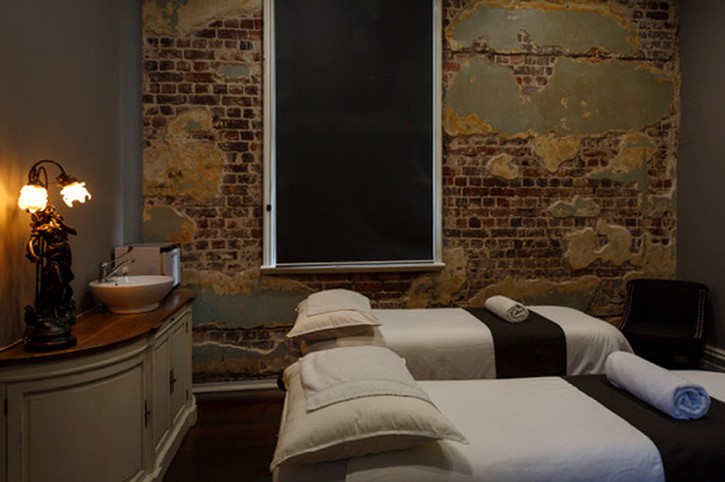 Image: Djurra Lifestyle Salon and Spa, Downtown
You can cherry pick from the options to suit your particular whims, or just surrender to a spa package at Endota Spa, housed in a welcoming heritage cottage. Body scrubs, pedicures, detox treatments, relaxation massage and all things between are part of the offering that lets you revive, rejuvenate and restore your winter body to its best possible self.
Get your glow on with some head-to-toe pampering or immerse yourself in Fremantle's world of health and wellness. Step out of the rat race and really come home to yourself with pilates and yoga to spiritual healing, meditation, breathwork and reiki or integrative chiropractors and naturopaths.