Things to do this school holidays
11 September 2023
FREMANTLE SCHOOL HOLIDAY GUIDE
On the hunt for school holiday fun? You'll find plenty of things to do with kids in Perth's favourite beach town.
From family-friendly events to unique attractions, fun events to workshops and exhibitions, Perth's vibrant maritime city will be your ideal school holiday base.
2 - 6 OCT | 11.30 am - 4 pm | Various locations | FREE (bookings essential)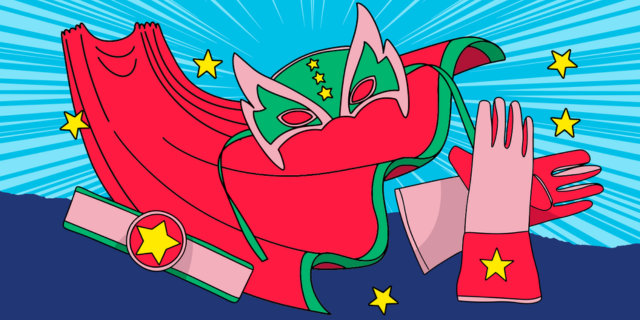 Test your skills on Fremantle's FREE inflatable obstacle trail and find all 3 secret codewords for your chance to win SUPER prizes*! Discover FREE fun at 3 vibrant Freo locations, for little heroes (2 to 6 years) and big heroes (7 to 12 years). Dress the whole family as superheroes for even more fun! Find out more and book your FREE tickets now. 
23 SEPT - 8 OCT | 9 am - 5.45 pm | Fremantle Arts Centre | From $16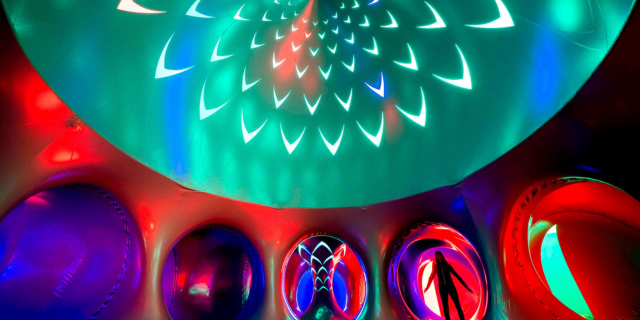 Explore the multi-sensory, maze-like light, air and sound experience as the Fremantle Arts Centre's south lawn is transformed for 'Aborialis' Luminarium by Architects of the Air. This giant inflatable architectural structure stretches 45m by 35m, totalling 1,000m² of glowing maze-like spaces for old and young to explore! Don't miss out. Book your tickets today. 
23 - 25 OCT | Various locations, dates & times | Various prices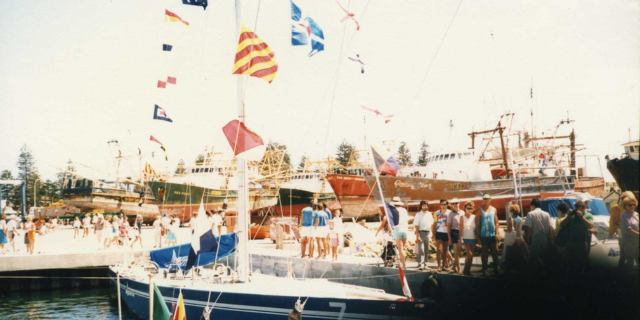 Image via City of Fremantle History Centre [E000081-19]
Relive the win with the whole family in Fremantle! Or if sailing doesn't pique your interest, discover what other cool events and offers are happening over the long weekend, and soak up the festival vibes taking over Perth's old town! 
2 - 6 OCT | 11.30 am - 2.30 pm | Fishing Boat Harbour | Free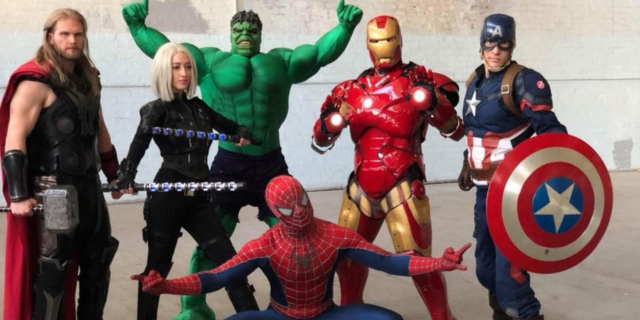 Fishing Boat Harbour has invited Spiderman, Batman, The Incredible Hulk, Captain America, Thor, Ironman, Megatron, Optimus, Bumblebee and surprise special guests to visit! You will have the chance to m and have a photo plus there will be live shows featuring Optimus Prime, Bumblebee and Megatron! Find out more at Might of the Superheroes.
26 SEPT - 4 OCT | 10 am - 4 pm | Fremantle Arts Centre | Various prices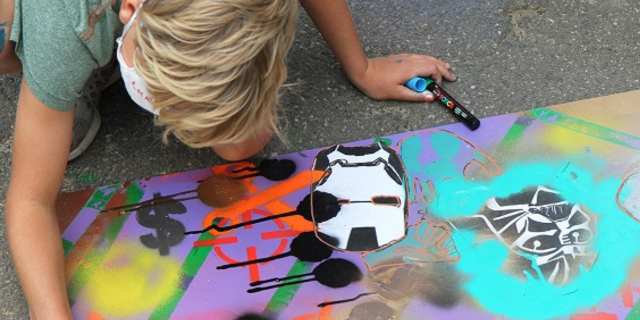 Weekdays during school holidays the Fremantle Arts Centre will have 50+ courses for kids aged 5 and up within a multitude of disciplines; ceramics, painting, embroidery, sculpture, jewellery. Prehistoric clay dinosaurs, frame animation, acrylic monster masterpieces, Urban Art – stencil and spray, hand building a single-use money box and many more!
FREMANTLE PRISON TOURS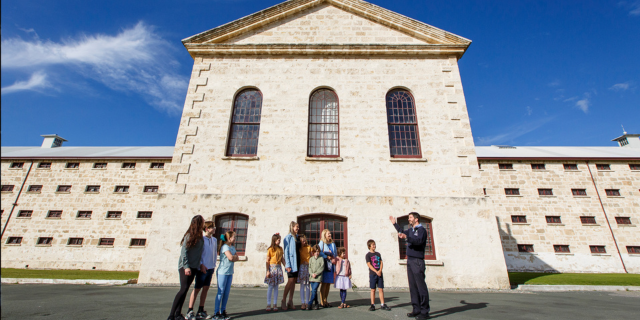 26 SEPT - 5 OCT | 2 pm - 3.15 pm | Fremantle Prison | $12 Children, $22 Adult, $19 Concession, $62 Family Pass
Keep the kids captivated and get locked up during the school holidays (for children aged 8 to 12 years old). With its walls, gates, bars and cells, Fremantle Prison was designed and built as a place of incarceration. Find out more about life on the inside during the school holidays on the special 'Locked Up!' Tour.
27 SEPT - 6 OCT | 2 pm - 3.15 pm | Fremantle Prison | $12 Children, $22 Adult, $19 Concession, $62 Family Pass
Escape with the kids on Fremantle Prison's special school holiday 'Escape!' Tour. You're guaranteed to have fun while learning about this amazing site. Designed for children aged 5 to 12 years old, these special tours will visit the sites of numerous dramatic escapes through the Prison's history.
26-29 SEPT | 10.30 am - 11.45 am | San Churro | $35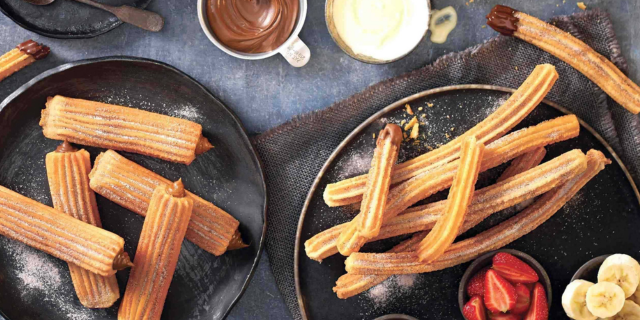 Join San Churro in Fremantle for a fun and educational churro decorating masterclass. Your children will be immersed in the San Churro story, learn the churro making process and then have the opportunity to decorate their very own churros whilst enjoying a mini milkshake. Bookings essential. 
Various dates | Army Museum of Western Australia | Free for children under 15 years (must be accompanied by an adult)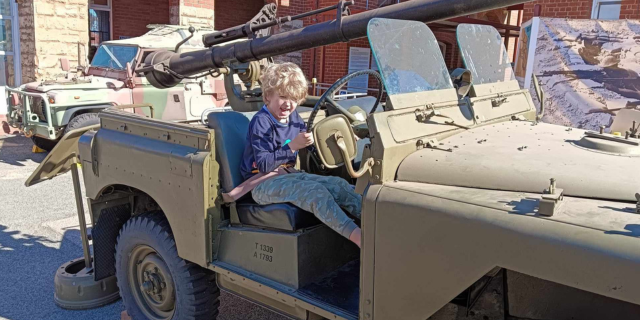 Explore army vehicles, try on outfits and experience hands on activities at the Army Museum of Western Australia in Burt Street. The museum is offering FREE ENTRY for children under 15 (accompanied by an adult) throughout the school holidays. Excludes 1 October. Find out more.
23 SEPT - 8 OCT | WA Maritime Museum | Free drop in activity (WA Maritime Museum entry fees apply)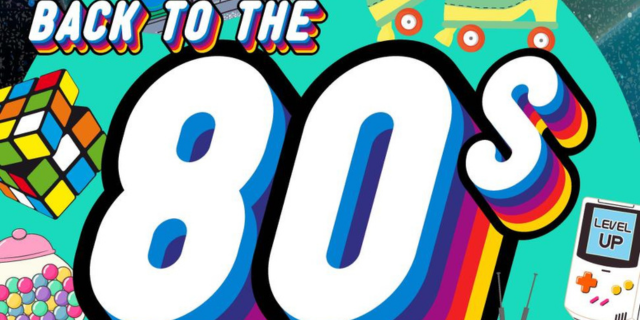 With multiple choice, interactive games and video segments, WA Maritime Museum are firing up the time machine to take young ones back forty years to a time before mobile phones, laptops and when the internet barely existed - and the time of the Australia II winning the America's Cup! Get ready for a journey back in time, testing 80s pop culture knowledge in a fun format that young people of 2023 can understand and enjoy. 
28 - 29 SEPT | 10 am - 2 pm| WA Maritime Museum | $10 + museum admission fee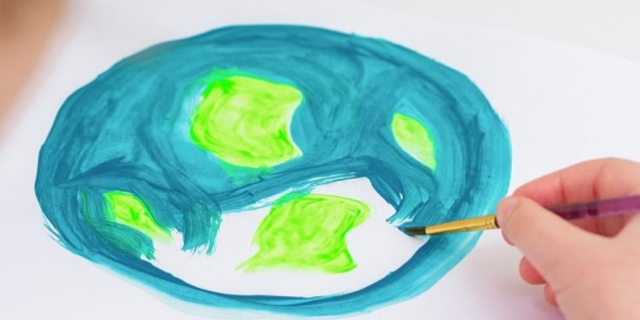 Get inspired by The World of 70% exhibition, and craft your own masterpiece during these school holidays. Children ages 9+ are encouraged to experiment with form and techniques with some interesting craft papers and unusual colour processes, and create their own ocean colours artwork to take home. Session times: 10:30 - 11:30am | 12:30pm - 2pm.
23 SEPT - 8 OCT | Various times | WA Maritime Museum | Free + museum admission fee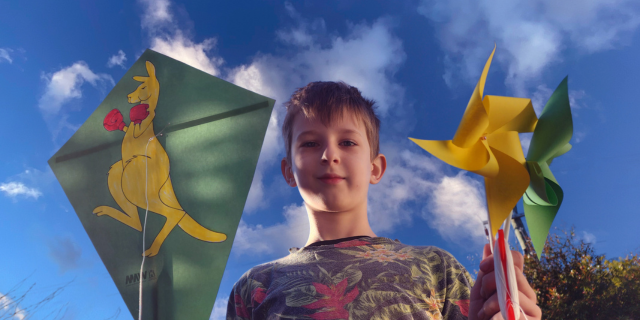 Make an iconic boxing kangaroo battle-flag kite and a wind spinner. Colour your own Australia II hat to take home, and decorate the Aussies or the Americans for the win on the digital screen. Send out your spinnaker and come ride the wind!
23 SEPT - 8 OCT | 10 am - 2 pm | WA Shipwrecks Museum | Free activity + donation entry to museum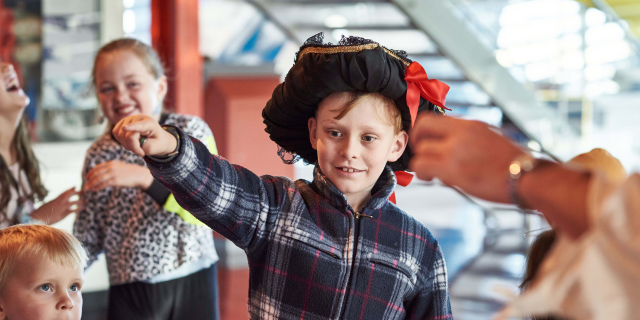 Step back in time to an era of traders, treasures, and triumphant discoveries by becoming a legendary Spice Captain working for the Dutch VOC Shipping Company. Collect your Trade Winds clue sheet and set sail across the oceans to collect exotic and valuable spices. Decorate your own scented spice bag with colours and decorations to keep – or to give to someone special. Take some recipes for spiced sweet treats with you to try some yummy 'kitchen science' later at home.
CHILDREN KNITTING CLASSES
27 & 28 SEPT | 1 pm - 3 pm | Yarns on Collie | $50 including materials 
Teaching children to knit develops fine motor skills and prolongs their attention span. At Yarns on Collie's Woolshop they take pride in being different and offering knitting classes for kids. They do so in a respective and learning based manner. By teaching children a variety of techniques and eventually evolving them into professional knitters, they assist and work with each child, so they can reap the benefits of knitting as a hobby. Find out more. 
CULLEY'S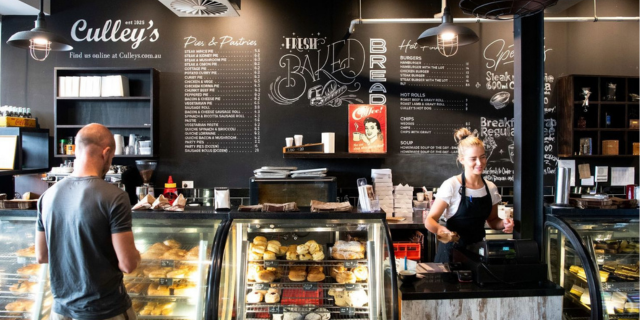 Enjoy the SPECIAL SUPERHERO KIDS MENU and be one of the first 100 customers to order from the special menu and score a superhero masks! Superhero cupcakes, colouring in and play stations in store too, so parents can relax while they feed the kids*. Terms and conditions apply. 
6 OCT | 4 pm - 8 pm | Pioneer Park | Free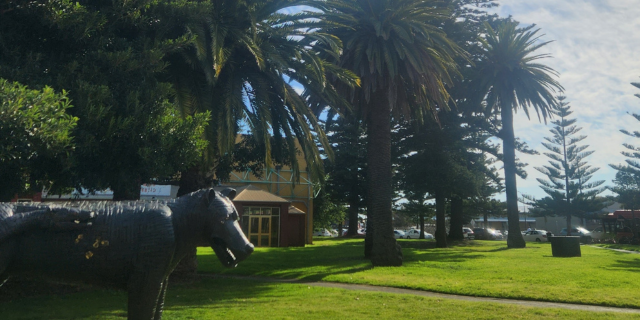 Across the road from The HeArt Studio at Pioneer Park you can join a yummy dinner on the lawn. Wander the amazing stalls, enjoy some live music, face painting for the kids, and a beautiful community vibe. Get your family and friends together and enjoy an evening in the heArt of Freo ❤️
2 - 4 OCT | 9.30 am - 3.30 pm | East Fremantle Lawn Tennis Club | From $120 (payment plans available)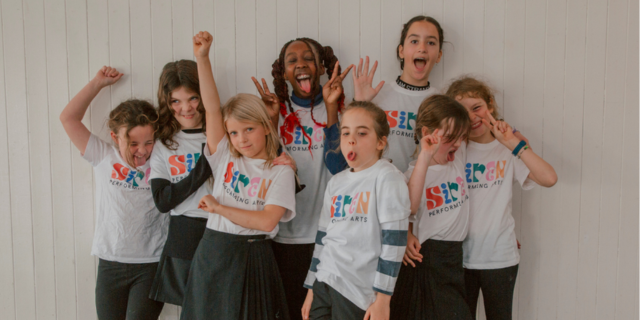 Attention all young performers and fans of the Peanuts gang! Get ready for an unforgettable journey into the delightful world of You're a Good Man, Charlie Brown during this exciting school holiday musical theatre program. Find out more. 
6 OCT | 10 am - 2 pm | Paper Bird | From $60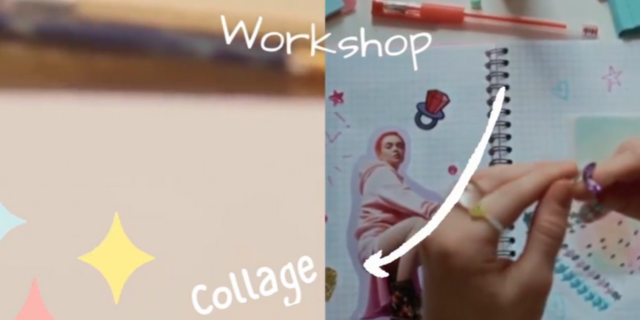 Unleash your creativity, embrace your true self, and make unforgettable memories in this fun and vibrant workshop. Explore the fun and creative world of Zine making! This DIY, take-home zine will be all about your Tween (between the ages of 10 and 13), celebrating who they are, inside and out.
23 SEPT - 8 OCT | 7 am - 6 pm | Rottnest Express ferries | Free (ferry ticket fees apply)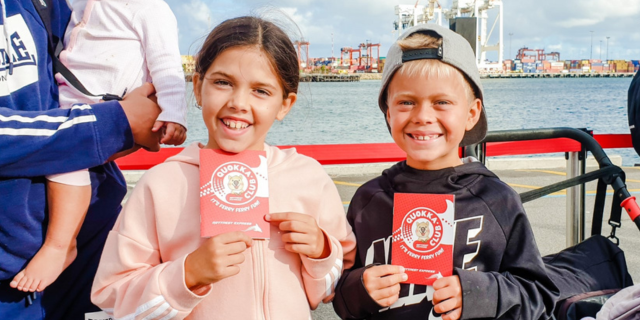 Travel to Rottnest Island this spring with Rottnest Express and Quokka Club to celebrate Quokka Birthday season and enjoy the sunshine. Grab your FREE Rottnest Express Beach Ball on your journey to Rottnest Island for tons of family fun. Open to all Quokka Club members, just book your ferry ticket with your Quokka Club membership and pick up your beach ball before departure.
5 OCT | 5 pm - 7 pm | The Left Bank | Free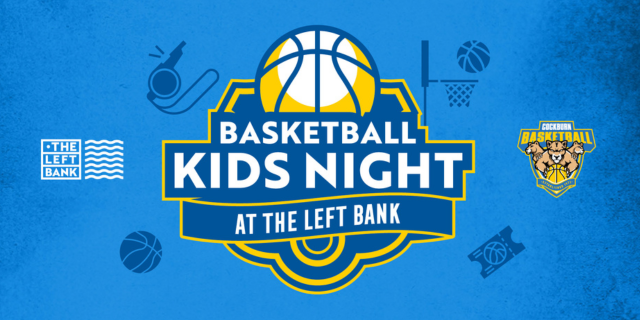 Join a special Basketball edition of Kids Night with the Cougar Family during the Spring School Holidays on Thursday 5th October! There'll be a skills clinic from 5pm, followed by a little shooting competition and other fun activities! The basketball sessions are most suitable for kids ages 6 to 13. There'll also be facepainting and a colouring station in Kids Corner on the Conservatory Deck from 5-7pm.
SUPERSONIC SCIENCE WORKSHOP 
28 Sept | 10 am–11 am | Fremantle Toy Library | Free (bookings required via toylibrary@fremantle.wa.gov.au)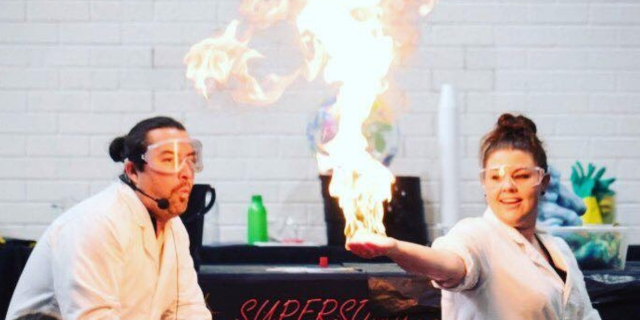 For ages 4+. You will be entertained with some scientific demonstrations, while you are engaged in some hands-on activities. Bookings essential, as places are limited. Parental supervision required.
PEOPLE ON BICYCLES BALANCE ACADEMY WORKSHOP  
6 OCT | 10 am–12 pm | Fremantle Toy Library | Free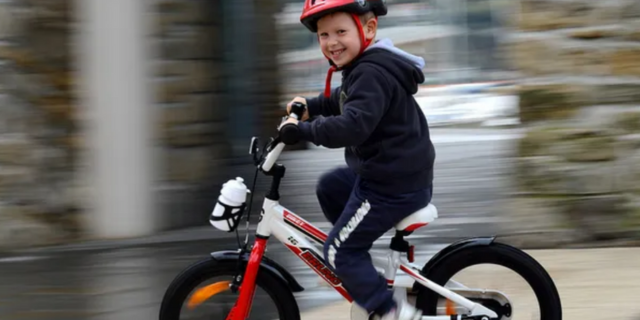 Ages 3–5 yrs. Learn to ride session, with all equipment provided, and two instructors. Bookings non-essential.
POP-UP FREMANTLE TOY LIBRARY MARQUEE IN WALYALUP KOORT
2, 4 and 6 OCT | 10 am–2 pm | Walyalup Koort | Free
Free activities and crafts for all to enjoy at the Freo Toy Library school holiday marquee. 
TUES & FRI | 10 am - 11 am | Fremantle Port | Free (bookings required) 
Stroll around Victoria Quay and learn about different aspects of Fremantle Inner Harbour from port experts. Join the Friends of Fremantle Ports! These enthusiastic devotees of the port and have built up an amazing amount of knowledge about the port's history and current operations. During a 60-75 minute walk every Tuesday and Friday at 10 am, you'll learn about topics of history, landside logistics, trade, port engineering, shipping and the environment. Bookings required. 
SUPERHERO FACEPAINTING AT GAGE ROADS
From 2 - 6 October, superhero facepainting is available at Gage Roads between 11:30 am-4 pm.
On Friday 6 October you can join a Superhero Party from 3 pm-4 pm to celebrate the last day of the holidays with Superhero interactions and activities.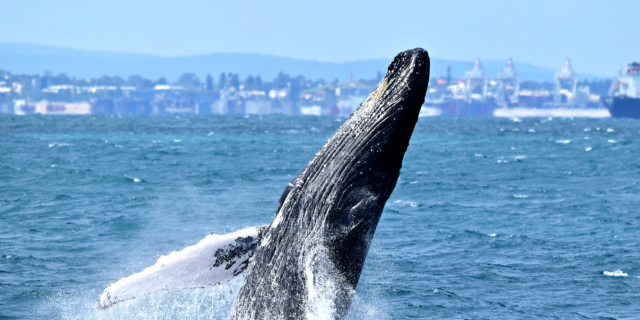 Image: Whale Watch Western Australia
Some of Fremantle's favourite attractions and restaurants have put together special discounts and offers for the September school holidays. 
SUBSCRIBE
Always be the first to know what's happening in Fremantle next school holidays - sign up for school holiday news!