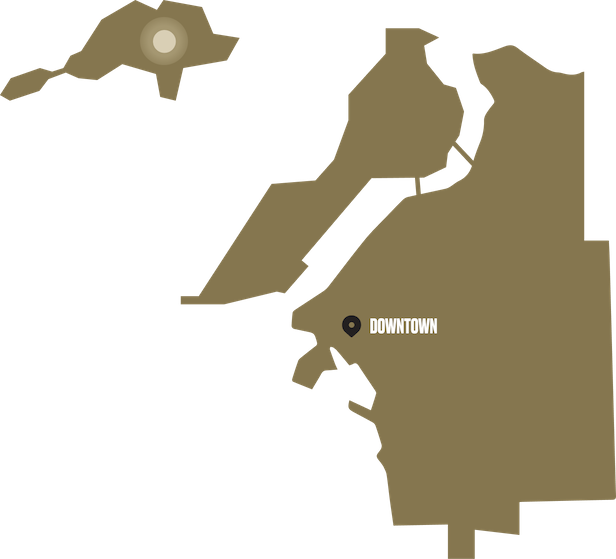 An idyllic island experience just 25 minutes from Fremantle, with stunning white beaches, brilliant blue waters and swimming holes, abundant marine life and the world's happiest animal - the quokka. THIS IS ROTTNEST ISLAND.
The Nyoongar name for the island is Wadjemup, meaning place across the water where the spirits are. It holds a deep cultural connection for the custodians of the island, the Whadjuk Nyoongar people.
Insiders tip 
Rottnest Island Visitor Centre is located in Thomson Bay near the Main Jetty. Be sure to grab a map and ask the knowledgeable and friendly staff for information about attractions, tours, bus services, bike hire and mooring rentals. 
Rottnest Island, or 'Rotto', as it's affectionately known by locals, has been the holiday island for Western Australians for generations who spend sunny days snorkelling, scuba diving, kayaking and stand up paddle boarding, cycling around the island or simply lazing on one of the 63 pristine beaches or 20 secluded bays.
Encounter wildlife in their natural habitat. Acquaint yourself with Rottnest Island's most famous resident, the quokka, spot long-nosed fur seals, migratory birds, dolphins, humpback whales (September to November) and many more native animals.
With the same Mediterranean-style climate as Perth, it's generally a few degrees cooler in the height of summer. Winters are warmer with less rainfall compared to the mainland. Thanks to the Leeuwin Current that flows along the west coast of Australia the water surrounding Rottnest Island is quite warm.
Getting here
Rottnest Island is a 25 minute ferry ride from B-Shed on Victoria Quay or Rous Head in North Fremantle. Rottnest Express and Sealink run regular services throughout the day. The B-Shed terminal is a 5 minute walk from Fremantle Bus & Train Station. All day parking is available at Victoria Quay and Northport terminals.
The island is predominantly car-free, with cycling the most popular way to explore. Organise bike hire with your ferry ticket, hire once you arrive on the island from Peddle & Flipper or BYO (bring your own). Or you can get around the island on the ADAMS hop on, hop off Island Explorer bus.