Ice Cream Lover's Ultimate Guide to Fremantle
20 September 2023
Scoop up the best ice cream in Fremantle!
There's no better way to spend a day in Fremantle than basking in sunshine as you stroll the cobbled streets of Perth's old town, or sinking your toes into the warm sand as you watch the glistening waves crash on the banks of Freo — except of course if you add an ice cream to the mix.  
It's no secret that our beloved portside city has some of the best scoops in the state, from the nostalgia of the ice creams that have been served up at the iconic Fishing Boat Harbour as long as we can remember, to the new innovations and collaborations of Chicho.
Step up to our window as we bring you the best ice cream shops in Fremantle.
Fremantle Markets, South Terrace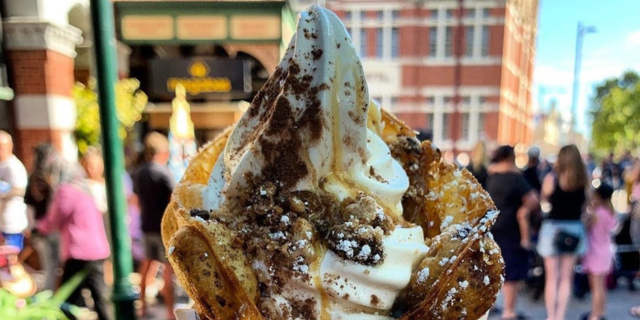 Just as unique as Fremantle itself and more than just a 'waffle,' Muffle serves up ice cream treats you won't find anywhere else with Asian-European fusion desserts, combined with the perfect soft serve ice cream.
Bring back the taste of childhood with its 'MILO' — a waffle pocket filled with three layers consisting of milo, condensed milk and soft serve ice cream.
62 Market Street, Fremantle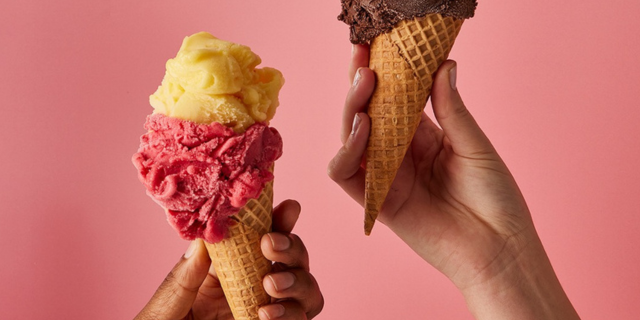 For those who crave the finer things in life, Gelatissimo's award-winning artisan gelato is made fresh in-store daily with seasonal ingredients that are guaranteed to be a treat for your senses.
Gelatissimo took home Gold in the Australian Dairy Industry Awards 2023 with its Chocolate and Hazelnut offerings. Those with a sweeter tooth will enjoy its Silver award-winning Boysenberry Swirl, Decadent Cookie Dough, Cookies and Cream and Chunky NY Cheesecake.
Shop 11/1-13 South Terrace, Fremantle
Ben & Jerry's is considered a pioneer in the ice cream scene as one of the first ice-creameries to push the boundaries of how much you can fit into an ice cream.
All these years later, Ben & Jerry's is still a must-scoop ice cream destination and is still challenging the limits of ice creams and our taste buds.
Its latest invention is the 'Marshmallow Sky' featuring marshmallow ice cream with marshmallow swirls and of course, gobs of chocolate chip cookie dough is a challenge we are willing to take.
1 Cantonment St, Fremantle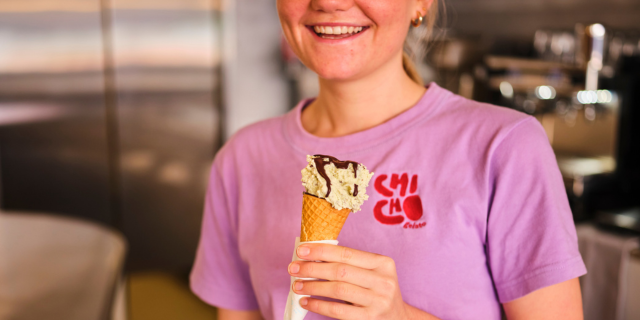 For ice cream lovers, Chicho Gelato is a must-experience on your scoop trail of Fremantle. Combining traditional techniques to ensure an authentic gelato experience with their love to explore new flavours will have you never wanting to leave.
Want a little extra on top of your ice cream? Jazz up your scoop with fresh whipped cream; because, why not?
Shop/24 South Terrace, Fremantle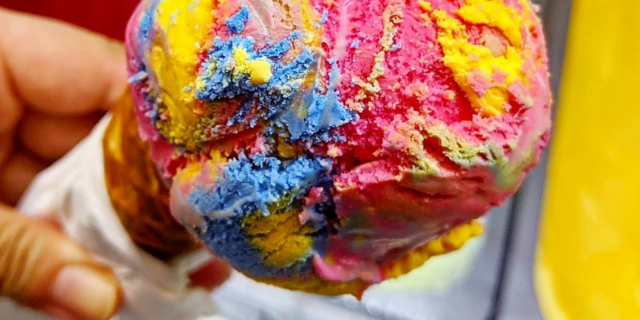 Once you have worked up an appetite from walking and shopping the Fremantle Markets, treat yourself with a visit to Freo Ice Cream & Waffles only a short walk away.
While their freshly made waffles are the hero and talk of the town, for those who are also looking for an ice cream only hit, Freo Ice Cream & Waffles has all the essential scoops that you require.
10 William St, Fremantle WA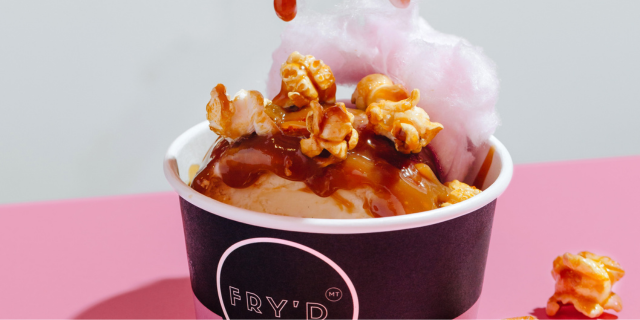 Not your average ice cream; Fry'd is Australia's first-ever dedicated fried ice cream shop.
How does it work? For those unfamiliar with fried ice cream, Fry'd creates the perfect balance of hot and cold desserts. It all starts with the ball — a hot crispy outer shell that is then encased with premium Italian gelato for a creamy centre.
And that's not even the best part! You then get to top the ball with your choice of toppings, be it Vanilla Bean and Salted Caramel, Cookies and Cream, Pandan and Coconut and many more.
44 Mews Rd, Fremantle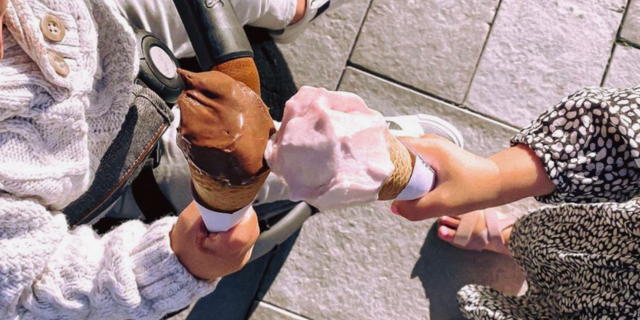 Here is a triple treat for you at a Western Australian icon that you simply can't pass up.
On top of everyone's bucket list for a day out in Fremantle is Cicerello's. Be quick to score a table outside to take in the sun and trademark views of the harbour as you browse the cafe's Gelato Bar. Serving up all the fan-favourite ice creams in a cone or a cup, it's the perfect way to complement some of Fremantle's best fish and chips on the harbour.
Shop 5/17-19 Collie St, Fremantle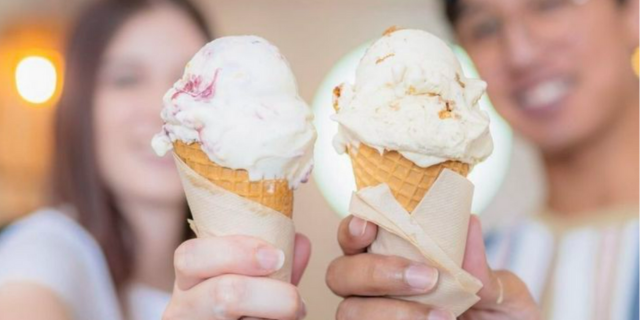 Continuing the theme of being spoiled for choice when it comes to delicious ice cream in Fremantle is Swan River Gelato.
You can expect the freshest ingredients paired with the right process for a traditional, decadent gelato. One look at its ice cream window and you will be spoilt for choice with the flavour library — maybe you'll want the Sticky Date Pudding, or will you choose the Lemon Cheesecake, Raspberry White Chocolate or Hokey Pokey?
With gluten-free and vegan options available as well, you'll be sure to find the perfect ice cream treat for everyone.
8/47 Mews Rd, Fremantle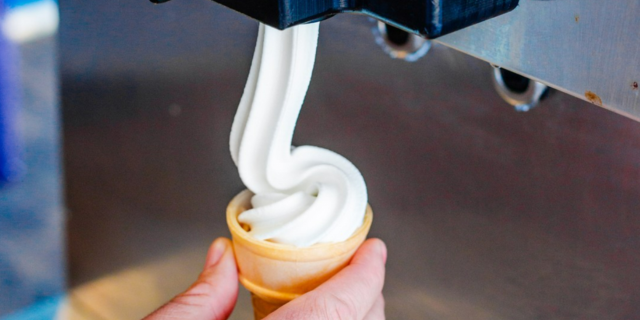 Make the most of the sunny days with a stop at Twin Fin, a fast-casual fish and chips shop located a stone's throw from Bathers Beach.
Open every day of the week until 8:00 pm Sunday to Thursday and 8:30 pm on Fridays and Saturdays, it's the perfect place to grab an ice cream and head to the sand to watch the famous Fremantle sunset.
Peter Hughes Dr, Fremantle
Walking around the E-Shed markets can definitely work up an appetite. Luckily when the sweet tooth craving hits, E Fresh is there to provide you with a sweet fix.
E Fresh not only serves up mouthwatering chocolate delights, but they also have a variety of ice cream flavours covering all your required tastes — making it the perfect stop to recharge from browsing the markets or to enjoy with live music on the weekends.